ESK MEETS...ECE ŞIRIN,
FOUNDER AND CREATIVE OF
BEE GODDESS

---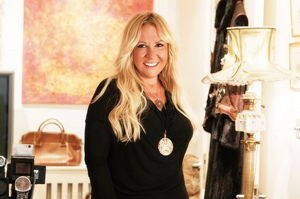 ESK talks to Bee Goddess, Founder and Creator Ece Sirin about her career, the impact 2020 has had on her life and work, the challenges she has faced and her inspiration.
Ece Şirin's journey began when she discovered the power of symbols, and she's now on a mission to share this with the world.
Prior to launching Bee Goddess, the world's first truly talismanic fine jewellery brand, Şirin strode the power corridors of mega - brands like Microsoft and Coca-Cola. Bee Goddess is the fruit of Ece's life long quest for an empowered,
enlightened and joyful life.
It was in 2004 when Ece first entered the symbolic realm through discovering her own archetype, the Moon Goddess Diana. It was then that the power of symbols fell into place. Upon making her first talisman of Moon Goddess Diana, her whole life changed.
Could you tell me a bit about your upbringing and childhood memories?
My father was in the army and my childhood memories were about moving to new places. So, life was unpredictable and full of surprises.

 

In elementary school, I remember changing 7 schools during the first 5 years.
I was a complete introvert and an avid reader - loved reading for hours.

 

I was considered very mature for my age. I am left-handed; I was not successful at dance classes or any other group activity but loved drawing. My mother was very empowering. She thought me to be an independent woman; to stand on my own feet and manifest my dreams.
How did Bee Goddess come to be?
Bee Goddess' inspiration is drawn from the creativity, fertility and loving compassion of the Bee Goddess, the mother of all Goddesses and was discovered in Catalhöyük, Anatolia – the first settlement in the world, dating back to BC 7500.
10,000-year-old mother goddess is an altar to the female principle; the foundation of the creative source. The Great Mother represents the earth's fertility. She

 

was acknowledged as the mother of all life, nature's

 

grand creative force and renewal of life. The Anatolian Mother Goddess wears a Beehive styled tiara. The Beehive motif was popular in earliest society and confirmed the Goddesses exalted status as a Queen Bee who
'
streams with honey
'
, a substance of considerable importance and sign of status in ancient times.
It wasn't until 2004, when an astrologer told me that my 'archetype' was the Moon Goddess Diana, that the power of symbols fell into place. Upon creating my first goddess talisman, Moon Goddess Diana/ Artemis, my whole life changed - for the better, and the power of symbols became apparent to me. Since then I have been on a mission to share that power with the world through Bee Goddess' exquisite fine jewellery collections. My name Ece also means Queen Bee. Turks were ruled by Amazonian women who were called Ece.
Symbols have the power to lead you to the life you were born to live.
There is magic in symbolism. A symbol can awaken the Divine Feminine energy within, connect you to your inner Goddess, and help you begin your own mythical journey.
I wanted to create a brand that would take women on an adventure to the core of their being; to inspire them to shine their light a little brighter. Bee Goddess is the world's first talismanic jewellery brand, designed with the intention to initiate you into the mystery of your soul's potential.
A talisman, amulet, or charm is an object that stores and radiates a magical energy to create change. Each Bee Goddess collection is designed around a powerful talisman–from the bee, which symbolizes feminine power, to the arrow, which offers direction and guidance, and beyond. When you wear a Bee Goddess talisman, you are reminded of your inner beauty, power, and grace, and feel called to follow your bliss and write your own Goddess myth–that, after all, is the true pathway to joy. A Bee Goddess jewel is not a status symbol, but a symbol of the soul.
The wisdom and magic of symbols has become my passion, and I am enchanted by their infinite potential to create miracles. Each Bee Goddess symbol has opened a new chapter in my life, as well as in the lives of many other women, and helped me manifest my greatest dreams. Artemis was the key to my potentiality. Tanit guided me into success, abundance, and recognition. The eagle brought me awards. I met my soulmate Cemil Dincmen through the Arrow of Eros and the Key of Love.
This is why women are drawn to Bee Goddess. On the surface, our jewelry is elegant and beautiful–but on a deeper level, our creations speak to a growing hunger for that which is lacking in today's world. It's hard for most people to put their finger on exactly what that is, but they know something significant is missing. We crave connection: connection to one another, connection to Nature, and connection to our inner selves. We crave the authenticity, meaning, and magic that will transform our lives and help us live in Joy. Bee Goddess jewellery bridges that gap, bringing together the intangible and the tactile, and acting as a key to unlocking our inner wisdom.
Today, my creations adorn celebrities as well as thousands of inspiring women. In the last 10 years, the Bee Goddess collections have grown from 12 symbols to 17 collections with over 1900 designs. With eight stores and 40 worldwide corners, our jewellery enchants a truly global audience, giving women everywhere the freedom to write their own myths and manifest the lives they were born to live.
Where did you learn the craft?
Bee Goddess jewels are all handcrafted in Istanbul. All Bee Goddess designs are empowered by the 5,000-year-old Turkish jewelry craftsmanship heritage. We work with the biggest atelier in Europe where all the artisans are masters of their art and the workmanship is at the highest level.
Who or what would you say most inspires you in your life and work?
Light of heart inspires and empowers me; love, beauty, kindness, goodness and joy are the founding principles of my life. An empowered life is a magical one. Women who believe in themselves and share the creative power of their spirit with others inspire me most. I am also drawn to the magical esoteric teachings that unlock the power of the spirit.
What's your creative process?
I am a mystic. I work with the mystical and sacred. I am someone who recovers hidden things from the past and bring them up to date.
I love magic. That is why I am drawn to symbolism. Whatever the mind can imagine, it can achieve. For me, 'I-magine' means 'I magic'. Magic is recognising our own part in an infinite creation. As we connect to the creator aspect of the self (the magical self), we become in tune with the creative spirit of the universe and have more access to more of its power. Our magical self can carry us to our dreams.
Humanity passes its wisdom to future generations through myths and their symbols. I believe they are the true treasures of humanity. I have been researching the symbols of mythology, and alchemy, for the past 10 years. My quest has led me to discover many archetypal symbols; energy portals that manifest forces into your life from within. Through my work, I am spreading the light of the symbols; eternal objects, that reflect the true nature of the soul. I believe the symbols I have designed are eternal, and magically transcend the artificial constructs of time, language, religion and geography. Sometimes it takes several years to fully harness a symbol and its wisdom into my heart before its birth as a jewel. I am continuously searching for new designs so that I may share the spiritual wisdom and power of the ages with others. To this end, I hope people can explore the world of the Bee Goddess through our many magical talismanic jewels, and at the same time, discover the magic in their own life. When you find your light within, it will guide you to your infinite potential. I hope that our j
ewels help you shine your light so the whole universe sparkles even brighter.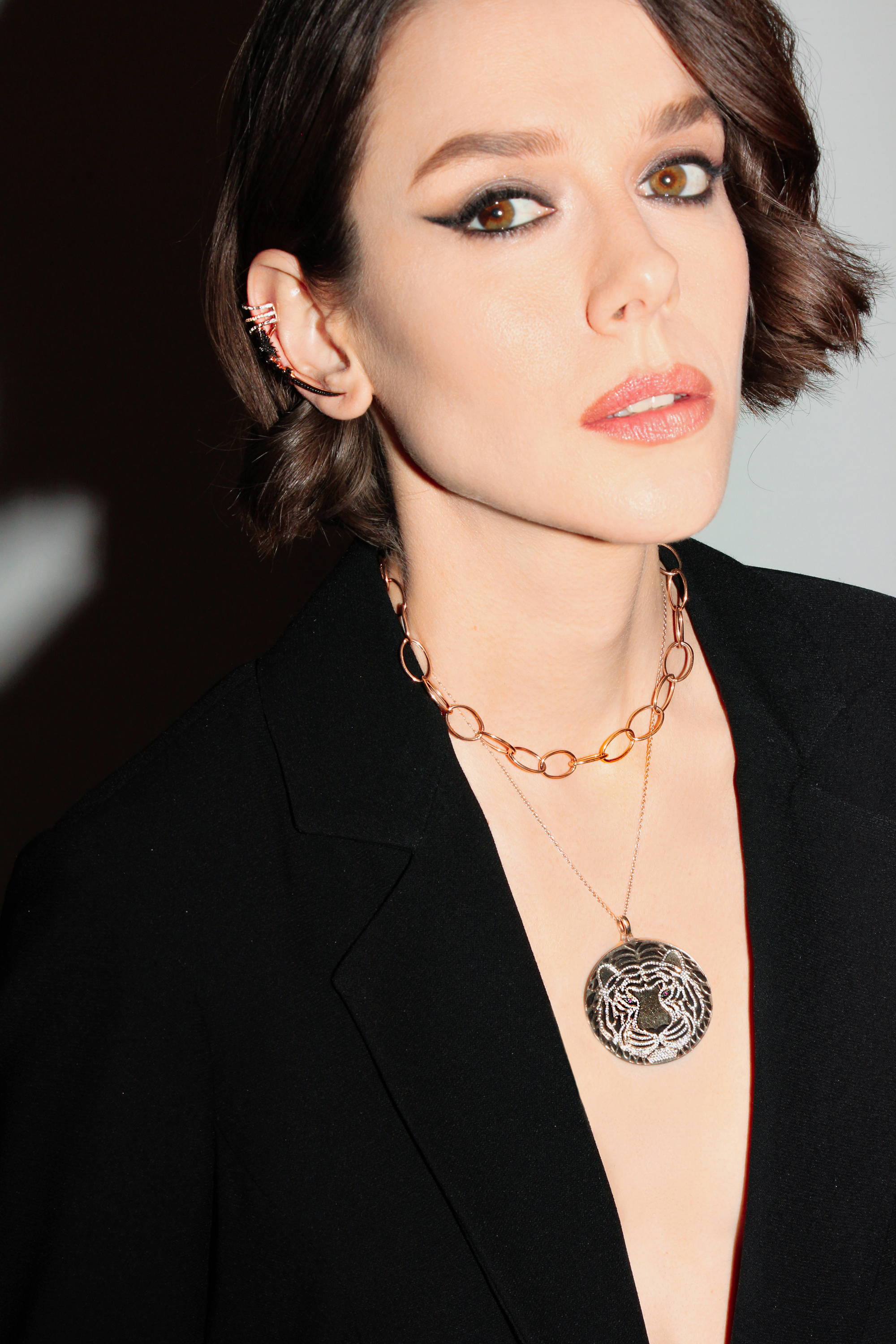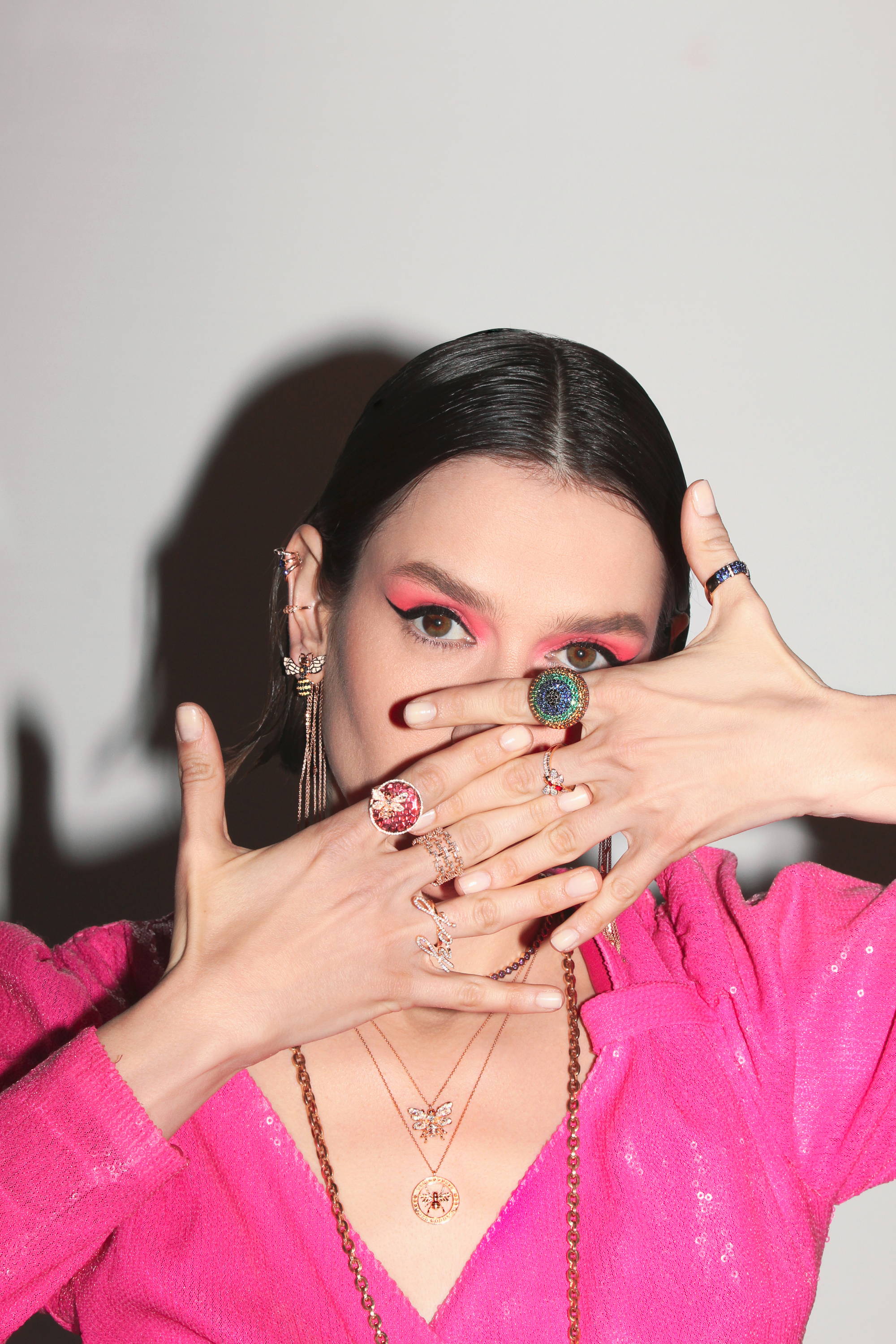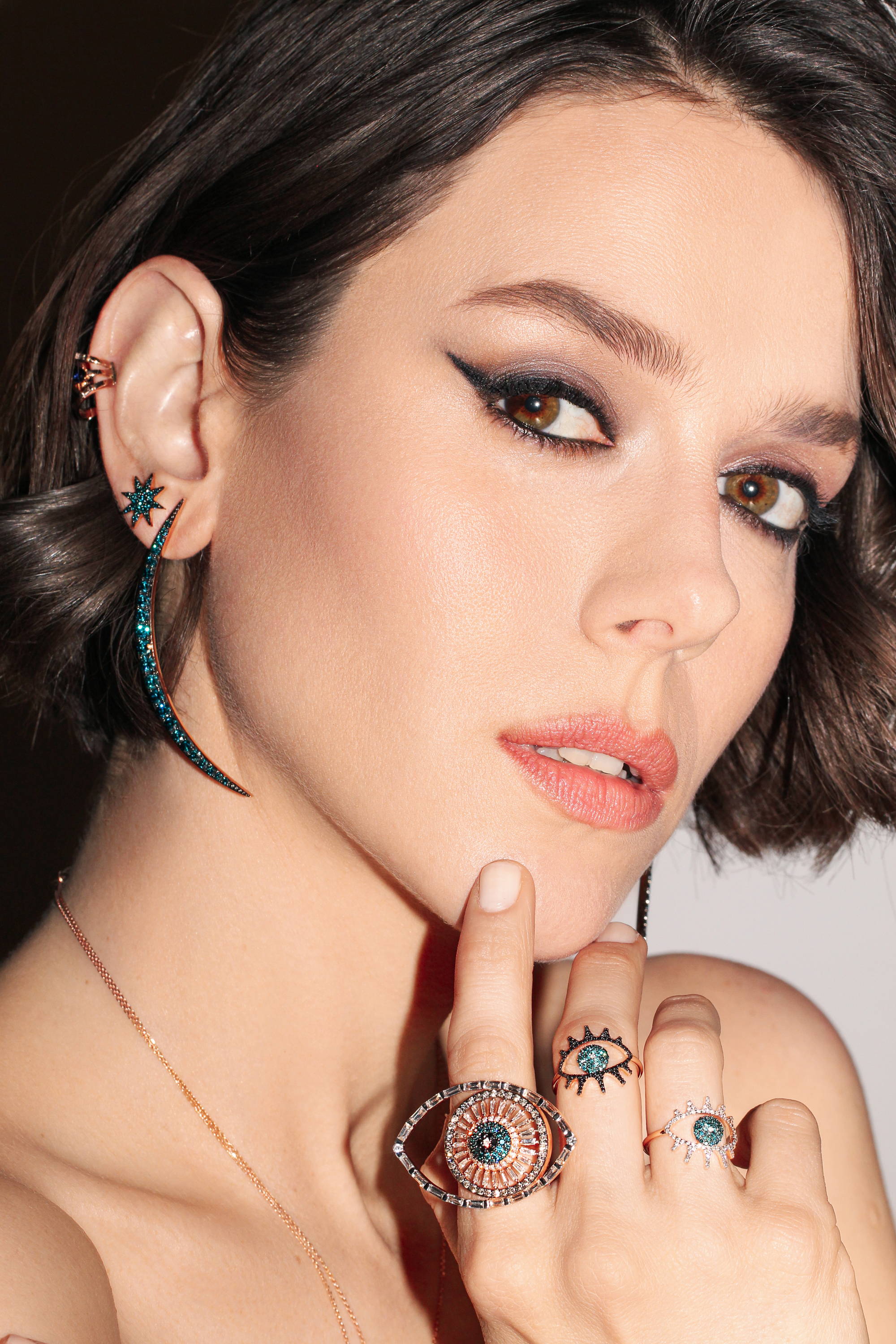 What's the biggest challenges you've faced with Bee Goddess to date, and how did you meet that challenge(s)? What did it teach you?
I started my journey with the intention to enlighten luxury. I wanted each one of my jewels to be a symbol of the soul rather than status symbols and truly empower people.
Bee Goddess is world's first talismanic jewellery brand with a goddess philosophy. I genuinely opened a path which so many others followed. I was too much ahead of my time and it was difficult to explain my intention and all that I was doing to others. People did not understand me when I spoke of women's empowerment or luxury's enlightenment.

 

But I stayed with my message and now so many others have joined me. It has thought me to believe in my vision even when there are not many supporters around me. My own journey also thought me the power of intention and how with a pure aim to serve others you can truly create your own miracles.
"When you wear a Bee Goddess talisman, you are reminded of your inner beauty, power, and grace, and feel called to follow your bliss and write your own Goddess myth–that, after all, is the true pathway to joy. A Bee Goddess jewel is not a status symbol, but a symbol of the soul."
Do you have a favorite quote or phrase or belief that serves as a personal motto?
I have two favorite ones.

"The real voyage of discovery consists, not in seeking new landscapes, but in having new eyes." Marcel Proust
Follow your bliss, and doors will open where you would not have thought there would be doors." I did and doors truly have been opening.
How would you describe Bee Goddess aesthetic?
Obsessed with timeless design, Bee Goddess style is the love of clean composition. The exuberance of diamonds combined with minimalism symbolizes Bee Goddess' guest for purity and meaning. When wearing a piece of Bee Goddess jewellery, we are inspired and encouraged to unleash our soul
'
s potential.

 

I have seen firsthand the transformative power of symbols to draw out an individual
'
s true strength and purpose. I have seen many miracles happen in my own life, as well as our clients
'
. I view symbols as beautiful keys to channel one
'
s own inner divinity, to elevate life from the ordinary to the magical, and connect with others beyond the boundaries of time and space.
Can you describe Bee Goddess in three words?
Timeless, magically empowering
and healing.
"My whole brand message is about empowering people to follow their bliss. There is only one life to live; so my advice is 'start writing your own life myth."
What did 2020 mean for you, both personally and professionally?
It was a wonderful year. I worked very hard and I have seen rewards. We actually opened two new stores and several new doors.
For March ESK's theme is Mystical March, what does this mean to you?
March is the time of Pisces new moon. Pisces is the final sign in the zodiac wheel; a reminder for us to review our lives & identify the patterns so we can make different choices & spiral up to a new set of circumstances rather than being in constant repetition. Pisces energy creates a great desire to find balance and create wholeness.
Pisces a beautiful Water sign; which gives us the energy to heal ourselves and others. It's a period of purification with the energy of water element.

 

During this season our inner-creativity will be heightened to dream big, bold, beautiful to create something new from a higher level of consciousness and spiritual guidance. It's the time for dreamers, miracle workers and healers. It is time to go back into the womb to do the inner work. Pisces energy is all about release and spiritual healing. You can release all blocks, worries, fears from experiencing bliss and reach higher mystical states. This is a great time to think about what we want to bring into our life for inner fulfilment.
You've had a fascinating trajectory in terms of your diverse pursuits and career. Yet, I'm sure there's a glorious synergy between them all. What advice can you give to someone finding the courage to follow his/her passions/pursuits, no matter how illogical it all might seem?  
I am very lucky to have worked at great companies like Coca-Cola and Microsoft. I learned to be a hard worker. My whole brand message is about empowering people to follow their bliss. There is only one life to live; so my advice is 'start writing your own life myth'. Be authentic, check your intention – is it to receive or to share? Never give up! You have to first believe in miracles to create your own.
What's your proudest moment to date (work related or not)?
Every moment I am proud and grateful because I am realizing my dreams. Every new store opening, every new person who joins the Bee Goddess team, each new store we are welcomed at create moments of pride. I have been selected the most visionary designer of the year by Telegraph Luxury, I won the first Elle Style awards as jewellery designer of the year. Amazing women like Cate Blanchett, Madonna, Rihanna, Beyonce and many others have adorned themselves with my goddess magic. Just recently, I had another moment of huge pride as the lovely Ellen Mirojnick chose my jewels to adorn Camila Cabello in the upcoming Cinderella movie. Through a sharing program with

 

Mother Child Education Foundation (AÇEV) I was able to help fund 5000 women learn how to read and write in underprivileged parts of Turkey.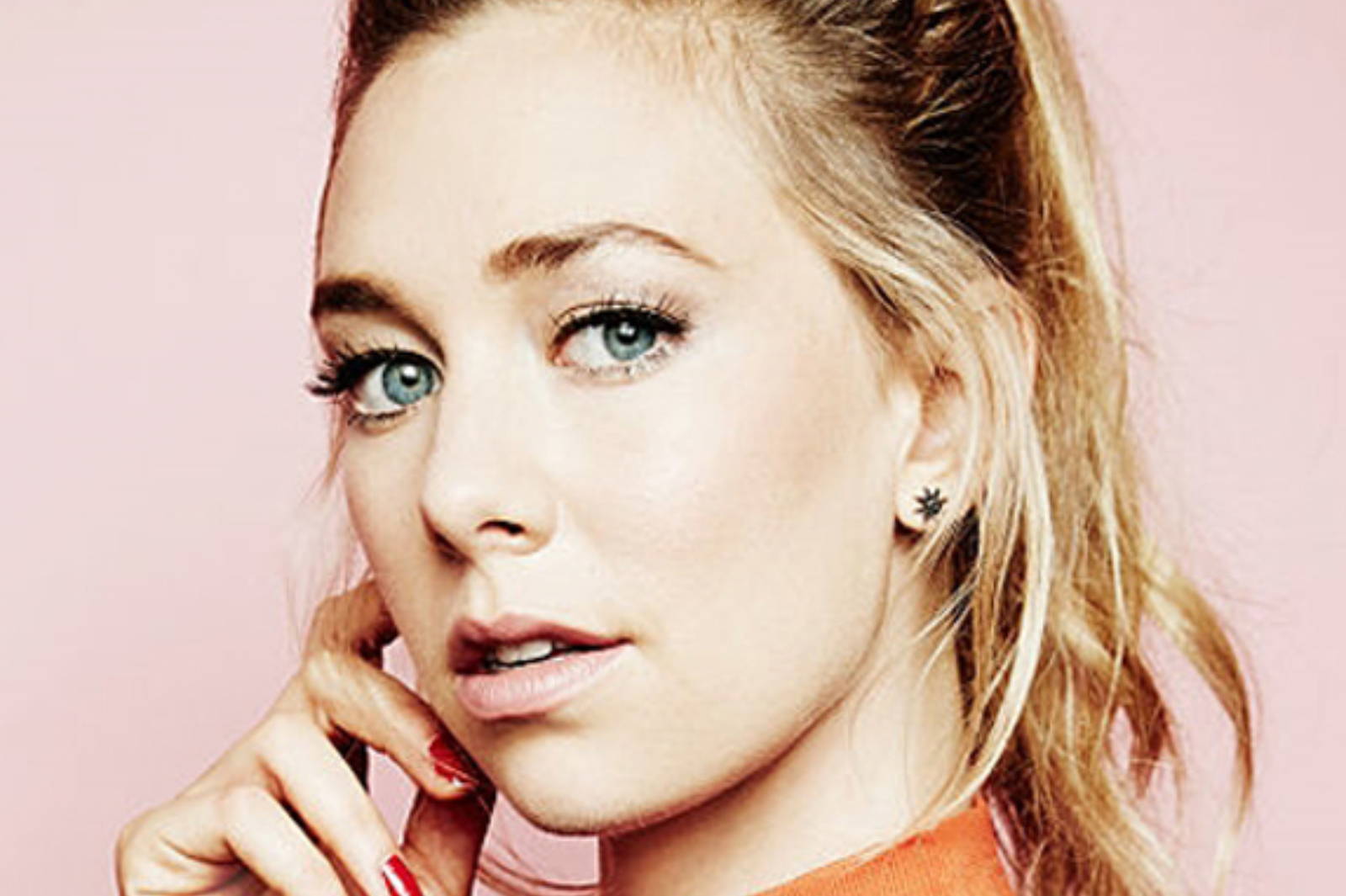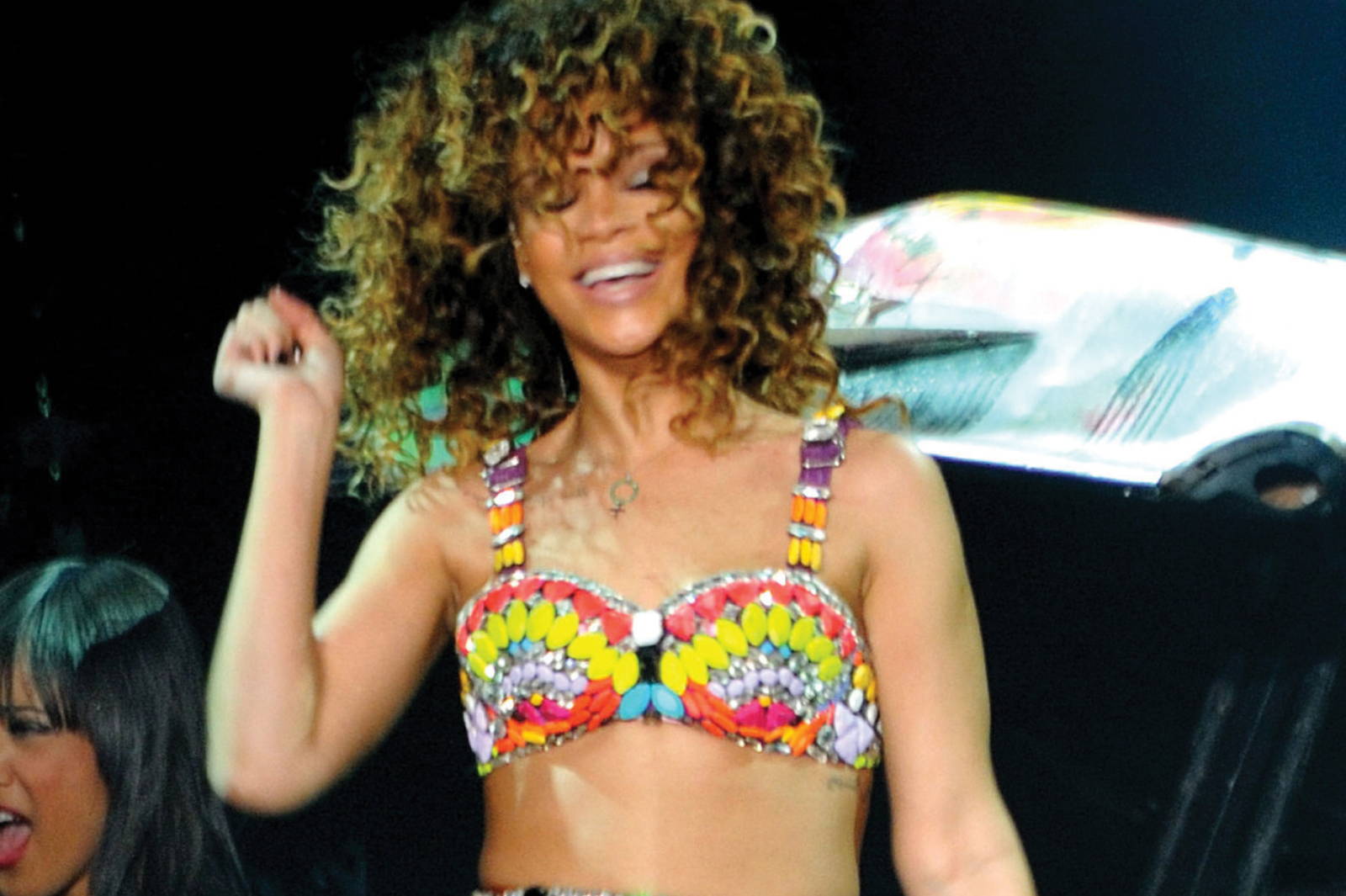 Quick Fire Questions:
How do you start your day?
Cuddling my dog Bon Bon while listening to my daily gratefulness recording from youtube next to soulmate.
What's your coffee (or tea) order?
I enjoy a long black where it's as plain as nature intended it to be.
If we have a look in your bag, what would we find?
My many pens, notebook, one of my favorite perfumes, and lipstick
What's your favourite hobby?
Decoration
Your style icon?
My darling husband Cemil Dincmen. He is so daring and bold to express who he is. Nobody compares to him.
What's the last book you read?
Myths of Light- Joseph Campbell
If you didn't live in ISTANBUL & LONDON where would you live?
Los Angeles
What is the best memento you own from your travels?
Memories
The most unforgettable place you have travelled to is?
India- Tamil Nadu Isha Yoga Center.